DO YOU WANT A LEAN, MEAN, STRONG WARRIOR PHYSIQUE?
Build a lean, ripped body you can be proud of. No FANCY SUPPLEMENTS & No SPENDING ALL DAY IN THE GYM.
This in depth, yet concise guide will blow you away with the results. It goes against everything you've likely heard before.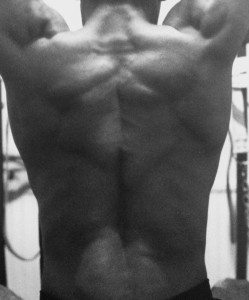 BUILD A BACK LIKE THIS. 
A little bit about me and why you should listen

My name is Gurjot Khera. I am the owner and creator of uncagetheanimal.com. I am not a personal trainer or dietician. I am however, someone that actively made the decision to get into my best possible shape. 

Simply put …..  I am a Modern Warrior. 

I stay lean with visible abs year round. However, this wasn't always the case.

I used to be weak, lacking in strength, energy and vitality.

By using the principles mentioned in this guide, I was able to transform myself, physically, mentally and emotionally, all for the better.

You want your loved ones, friends and even bystanders at the beach to notice the dramatic changes you've made to your body. 

You can do the same.

I've condensed all the knowledge and experience I've acquired over my training years and put it all into a single 101 page guide.

You get only what you need to know without all the useless, unessential info and fluff. 

It's my belief that anybody can develop a lean, well muscled and proportionate physique with strength and health to boot. 

I've been through many programs, tried many fad diets and used my fair share of bogus supplements that promised the world but delivered nothing.

I understand what it's like to suffer frustration from lack of results, waste time, effort and money. Constantly spinning your wheels, and getting nowhere. (Been there done that). 

Save yourself from the lies and misconceptions spread by the fitness industry. From the mistakes I made along the way. 

Why should you buy my book/program?

WARRIOR 101 isn't like other rehashed products/programs on the market.

It's written in simple, concise and easy to understand language, making it a cinch to follow. No overcomplicated fitness jargon.

I don't throw together a random selection of exercises and diet advice from the latest issue of Muscle and Fitness.

Everything outlined are things I've done and personally implemented to get and stay lean and increase my baseline strength.

WARRIOR 101 is primarily geared towards fat loss and increasing strength. The routines and nutrition guide can be tailored to more of a hypertrophy/muscle building focus.

They key thing that you have to grasp is:

"Creating a physical transformation is as much a mental pursuit as it is physical."

There are also many critical factors that the larger fitness world doesn't acknowledge and shed enough light on.

I talk about some of the biggest culprits that are likely jeopardising your success in getting the physically lean, mean physique that you rightly deserve.

See, the body is not just about the external, physical appearance.

Your interior health is vital if you want your exterior to look and be physically fit. The outside is a reflection of the inside.

I believe it's a serious mistake to downplay the importance of your health in the pursuit of a better body.

Here's an example of the neglected aspects that I focus on in my book:

The role of digestion – If you can't maximize your uptake of the foods you're eating, you're not going to see the results in your body.

 

The importance of a balanced PH level – The serious, negative implications of having a highly acidic PH Level, and how you can correct it. 

 

Doing this one thing will likely result in better fat loss, muscle gains, increased energy levels and overall improved health and wellbeing.

 

It's 100% possible for your body to be fit, aesthetic and healthy all at the same time. These goals complement each other nicely.  

What will you gain out of my book/program?

You will save a lot of time by purchasing my book. No guesswork involved. No need to fret over what exercises to do, what foods to eat to get the best results whether your goal is fat loss, muscle gain or both.

There are 3 clear-cut phases. All you have to do is follow each phase step by step, exactly as is and get the results. That's it. That simple. 

Everything is clearly laid out and done for you. The nutrition section is clearly detailed with a full list of basic foods that you should be eating on a daily basis.

You can even eat and enjoy the foods you like.

The biggest problem with conventional diets, and a big reason why they usually fail is because they're too rigid, leaving you little opportunity to eat and enjoy the foods you love.

Another added benefit is the ability for you to customize the diet to suit your lifestyle and schedule. It doesn't get any easier than that.

All the hard work is taken care of for you and with the amount of food you get to eat it hardly seems like a diet. In fact I don't want you to think of it as a diet. Eliminate that word from your vocabulary.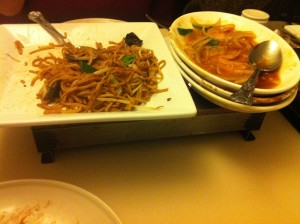 YOU CAN EAT THE FOODS YOU ENJOY WITHOUT FEELING GUILTY.
If you don't buy my book/program…….

The truth is you can carry on looking for "the perfect" program/routine, but seriously, how much time, effort and money are you willing to waste along the way. 

My book gives you the exact steps to craft a warrior worthy physique. I'm saving you a lot of unnecessary hassle.  

How long have you waited to attain your "perfect physique"? 

How many times have you put it on hold until "tomorrow" only to find tommorrow never comes. 

Now's your chance to fulfil your New Years resolution, finally fit into those pair of jeans sitting idly in your closet. 

Don't put it off any longer, it's within reach.

Don't delay, get on the path to your new physique today. 

Some out there will sit on the fence till the cows come home. But that doesn't change anything.

Sitting on your comfortable butt all day and pondering over whether or not you should purchase this incredible resource won't get you a darn step closer to achieving your goal of a warrior physique. 

DO YOU REALLY WANT TO BE FAT PAT OR SLIM JIM ANY LONGER? OR DO YOU WANT TO MAKE A CHANGE AND BECOME BUFF BOB? YOU DECIDE.

How much is your health, wellbeing and physique really worth to you? Do you actually, consciously care about it, or are you just happy coasting on some random, tired, outdated fitness advice you read in a magazine. Choice is yours. 

You can keep on chasing the rainbow, edging closer, but yet still being miles away. Eventually giving up and never realising your goal of a better body. Or you can stop the viscious cycle today. You Decide.
GET READY TO UNLEASH THE WARRIOR WITHIN, WITH THIS PROGRAM!!!
FULL, NO RISK 60 DAYS MONEY BACK GUARANTEE 
JUST SHOOT ME AN EMAIL AND I'LL REFUND YOU EVERY PENNY.
Trust me you'll love the simplicity and set-up of this book/program. The routines are clear and easy to follow. The diet hardly feels like one. Everything you need to do is listed for you. All you have to do is do it. You'll won't regret it.
Just follow the program to the letter. If unsatisfied, money back within 60 days. There's absolutely NO RISK to you. YOU'VE GOT NOTHING TO LOSE. 
JOIN ME on the BATTLEGROUND and YOU'RE SURE TO EMERGE VICTORIOUS. HEAD-HIGH, PROUDLY DISPLAYING YOUR NEW WARRIOR PHYSIQUE.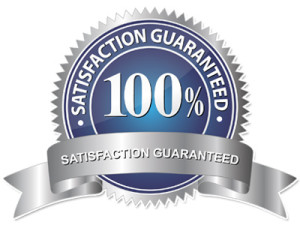 What makes WARRIOR 101 unique?….
Developed for beginners and advanced trainers alike
Unique hand drawn illustrations - detailing muscle groups with fully explained muscle group sections
Food list - A guide of the types of foods you should be eating the majority of the time
Sample, easily customisable meal plans
The importance of digestion and ways to maximise it. (often neglected in the fitness world)
The importance of flexibility and stretching (an overlooked element of fitness)
Focus Point Training - Key muscle groups that will receive special emphasis in sculpting a warrior physique.
….All this and plenty more in one concise guide!!!
AND THIS.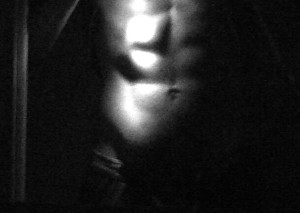 DOWNLOAD INSTANTLY!!! ONLY £20.00 
JUST CLICK THE BUTTON BELOW
NO LONG, DULL TRAINING DAYS. YOU'LL ONLY TRAIN A MAXIMUM OF 3-4 DAYS A WEEK
NO FANCY, USELESS SUPPLEMENTS
NO STUPID, INEFFECTIVE EXERCISES, SETS AND REP SCHEMES
NO STARVATION DIET
NO OVER THE TOP, COMPLICATED FITNESS JARGON
YOU'RE GETTING A WEALTH OF KNOWLEDGE AND RESULTS YOU DESERVE FOR LESS THAN THE COST OF A NIGHT OUT….
WARRIOR 101: FAQ's
 Who is "WARRIOR 101" for?
This program is designed for males specifically.
How long should I follow "WARRIOR 101"?
You should look to complete at least 1 full cycle of each phase in the program. However, you can of course run through it as many times as you like. I've personally gone through 4 cycles of each phase.
Will "WARRIOR 101" work for me?
Yes and No. In all honesty it's a question only you can answer your self. If you're willing to put in the time and effort to improve and push yourself, then it will work for you. If you make excuses, can't be bothered and don't follow the book exactly as written. Your chances of success are nada or slim at best.
I'm not going to lie to you. If you want to achieve a massive, hulking pro bodybuilder physique (steroids aside). No. It won't work for you. It's not designed for that purpose. If you want a lean, chiseled, athletic looking physique. Yes it will work because it has been carefully designed and constructed with that purpose in mind.
What equipment will I need?
All equipment needs are covered in the book, and depends on whether you train at home or at a gym.
Are there any special supplements I need to purchase?
You don't need any fancy supplements to complete the program and develop a warrior physique. That said, I do recommend a basic few for convenience and certain health benefits, all of which are mentioned within the book. The reality is that the majority of supplements are completely useless.
Are there any guarantees?
Yes I am confident that if you follow the guide laid out in "WARRIOR 101" you will get into great shape, with the strength and physique of a warrior. However, that guarantee can only be guaranteed by you alone. If you put in the work, follow the guide/ to the letter you'll be amazed at the improvements. If you don't, there is no guarantee. This book/program isn't magic. It won't work alone, unless you do too. You do get a full 60 days money back guarantee. No questions asked.
I am happy to help you through the book/program. If you don't understand something or have further questions, I will help you out. Too many snakes out there create a product, fancy sales page, then once they pocket your hard earned cash, you never hear from them again.
I'm not interested in just delivering a product and taking your money. I want you to really benefit from my product.  I want you too succeed and not suffer the pitfalls I did along the way to achieving the best possible shape I could.
I'll be on board with you every step of the way. I'll answer all your questions/queries….. 
Ready to transform yourself? In WARRIOR 101 you'll...
DEVELOP WARRIOR STRENGTH
DROP BODY FAT, BUILD MUSCLE, GET WARRIOR LEAN AND MEAN
BUILD AN IMPRESSIVE BACK AND WIDE SHOULDERS
CRAFT A CHISELLED CHEST AND SET OF ARMS
SCULPT POWERFUL LEGS
GET YOUR ABS POPPING - THEY'VE BEEN HIDDEN FAR TOO LONG
IMPROVE YOU HEALTH, DIGESTION AND PH LEVELS
BOOST YOUR ENERGY AND VITALITY
INCREASE YOUR FLEXIBILITY AND SUPPLENESS
TESTIMONIALS AND "REAL WORLD" RESULTS
You're getting a wealth of knowledge in WARRIOR 101. It's literally a must read, from the novice to the advanced trainer alike. A rigorously tried and tested program, used personally by myself. Get it for yourself.  You won't be disappointed. 
GET IT NOW!!! ONLY £20.00 
JUST CLICK THE BUTTON BELOW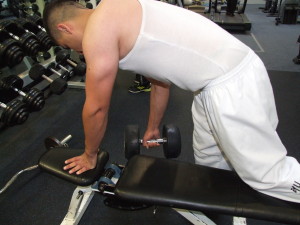 TRAIN LIKE A WARRIOR!!! BECOME A WARRIOR 
Exactly what you get in WARRIOR 101
A comprehensive yet concise, easy to understand 101 page PDF guide/program
A beginner phase for complete untrained individuals, or those just getting back into the weight room
3 clear, fully constructed, tried and rigorously tested phases. All designed specifically to develop warrior leanness and prowess
Your Ebook will be available for instant download after payment