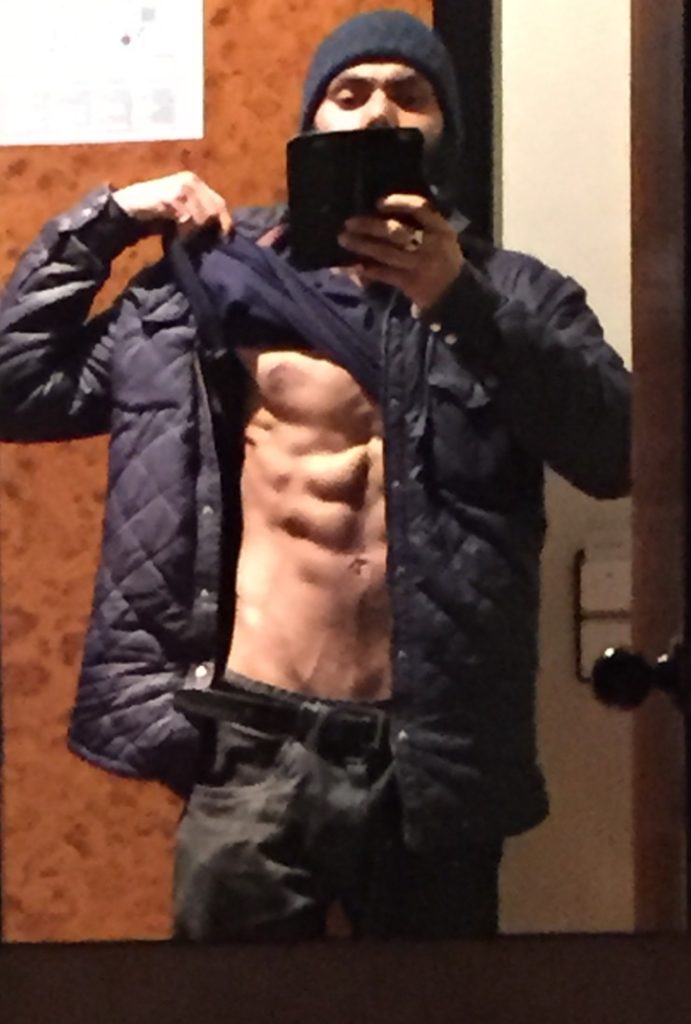 We've all heard how important it is to adopt the right mindset in order to make dramatic improvements to your physique.
"Mind over matter." Right?
The problem with this statement is that it's pretty generic.
Don't get me wrong!! Creating the right mental framework is dang crucial to your results. Without it you're not going to receive the best possible outcome from the fruits of your efforts.
In fact, there'll be times that are really trying. You'll be pushed to the max, struggling to reach your goals, and it's the mindset that gets you over the edge and keeps you in the game.
Most people, when they actively make the decision to get into shape, place a high level of emphasis on their training and nutrition. While those are definitely key parts of your fitness journey, and play a significant role in the way you're able to mold your physique, they don't form the complete picture.
But here's the kicker. The mind is only useful when it's made completely aware of what you want to achieve. It needs to consciously know what's to be expected. (In other words you need to fully know your endgame inside out, through and through).
You need to know exactly what to get your mind focused on when it comes to training, diet and improving your body. Only then will you see dramatic improvements in your physique. (This goes for other aspects of life as well).
As is the case with many things in life, most people simply coast through without being fully engaged and understanding the real reasons behind what they're doing and why they're doing it.
These individuals are in the dark. Sure, you could argue that they're getting some benefit from what they're doing, but settling for 50%, when you could be getting 100% is really sub optimal and literally dumb.
I digress. Anyway, back to the topic at hand.
So where should you place the majority of your focus when it comes to your fitness pursuits?
I'd suggest giving the following some serious contemplation:
Revaluate your priorities when it comes to fitness
Why do you really want to be in shape?
Identify and understand the driving force (root/deep reason) behind you wanting to transform your physique
Approach your fitness goals from an objective perspective
 The best mindset to adopt with regards to health and fitness is a survival mindset. Take things back to basics. Learn how the body works and the language it uses.
The above statement I've made literally translates to:
Make survival the backbone of your physique development/fitness endeavour
See, the body only cares about survival. It's an organism built for survival.
It doesn't give a damn about being 200lbs at 6% body fat. It tries really hard to maintain homeostasis. Its basic function is to adapt to stresses in order to keep you alive.
Resistance training is a stress and the body compensates by building new muscle and increasing your strength level overtime, to help it cope with the demand placed on it.
Below are some questions and example answers to initiate that change in thinking….
Q: What are the benefits of being strong and how does it apply to everyday life? 
A: If you're stronger, you'll be able to handle day-to-day tasks with more ease and efficiency. E.g. makes carrying groceries easier, picking up the kids and lifting heavy objects. (Especially if you work a physically demanding job etc). The bottom line is think outside the box and Look at the goddamn bigger picture!!
Strength training shouldn't be viewed as some arbitrary activity just designed to make you look good naked and improve your efficiency at tossing around huge mounds of metal.
Q: What are the benefits of being lean?
You don't have to carry around excess weight and lard that makes walking up a flight of stairs, playing with your kids, running around after your dog, fitting into a car and practically just about anything that involves moving your body a damn chore.
When I fully embraced this frame of mind, I made drastic improvements physically. It's all about honing in on the essential and discarding all the unnecessary crap. (As Bruce Lee very rightly pointed out).
The way I view diet and training nowadays is on a whole other level, compared to when I first started.
To me they're a means of making the body more efficient at generating and utilizing energy.
If you can digest and wrap your head around this stuff early, you'll save time and avoid misdirected effort.
It all boils down to SURVIVAL.
Channel your mind and bring it into alignment with the deeper attributes associated with fitness.
Remember, merely having a destination you want to reach, with no understanding of the route required to get there is really a sub par strategy that's practically doomed to fail.
On a side note, this shift in thinking doesn't just apply to fitness. You can implement it in all aspects of your life. It'll make you a more efficient person in your work and fun life. What I'm getting at is, you'll be able to really crush it at life.
The take home message is:
Adopt this mindset and watch how your productivity and results improve across the board in your life.
If you liked the post, be sure to share and subscribe for more awesome content. If you want a full program, training & nutrition guide, check out and grab yourself a copy of Warrior 101. (Solid copies now available) And build yourself a warrior worthy body.  Contact me for further details.
Keep training hard, eat well and live legendary.