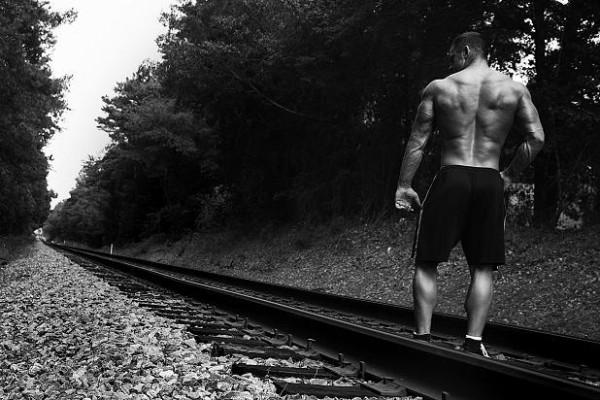 Note: I'm not one for doing reviews. However, I made this exception for John Doe's "Becoming The Bull" after thoroughly reading through it, for the simple reason that the man knows what he's talking about. He's honest and his 17 years of experience with bodybuilding and physical culture is extensive.
It's due to this and a request from the office of big time blogger, Victor Pride, that I've decided to do this review.
WHO IS JOHN DOE?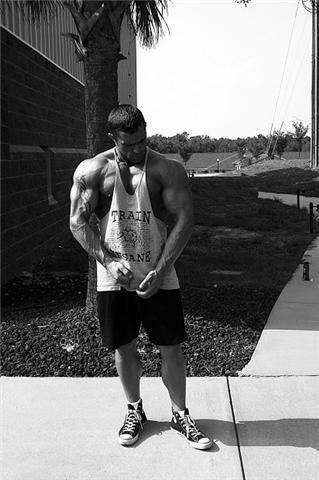 Before we dive into the actual review itself, you'd probably like to know a little background info about John.
John Doe is a former competitive bodybuilder who also happens to be a blue-collar-worker. (Those of you who don't think fitness can compliment your life take note).
Re-Read that again and let it sink in. He works a full time job in an industry where your life is literally at stake everyday of the week, has a family and still manages to get down to the gym, train and look phenomenal. (That's commitment).
John's the owner of johndoebodybuilding.com where he discuses topics in a real, honest, no no-nonsense fashion, from life, nutrition and training etc.
WHAT IS BECOMING THE BULL ABOUT?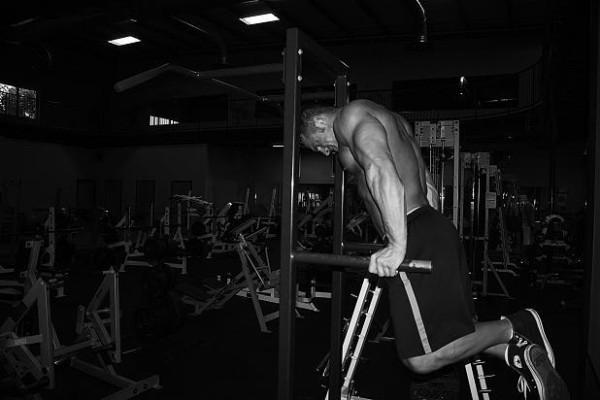 When you break it down, Becoming The Bull is John Doe's no nonsense guide to building the body and mindset of a champion. It's written with John's gritty, sincere style and approach.
You get access to actual routines and diet plans, which have been used by John himself and gotten him results. There's a reason behind everything.
You're not getting the typical, rehashed advice you'd find in monthly issue of flex magazine.
Becoming the Bull goes back to basics and helps you build your body from the ground up. You'll be surprised at the simplicity of it.
This isn't just a book on fitness though. John covers things that you won't find in other fitness books and magazines.
He talks about living a lifestyle conductive to fitness, how bodybuilding actually got him through rough times in life and helped him grow as a person. He opens up about his personal and family life.
The book also goes into how to develop a winner attitude in life, attract women and develop balls of steel. As John puts it "Live like a man with nothing to lose".
John is literally giving away a piece of himself through this book. He's opening up his world to the audience, sharing all the things he's done and experienced over his 17 years of bodybuilding.
John doesn't subscribe to the "Do what I say and not what I do" crowd.
This book is a genuine case of leading by example. He's done it himself and shares the raw, real experience as he worked his way up from a humble beginner to where he is now.
It's simple and easy to understand. There's no fancy jargon, no complex or gimmicky feel to it.
Everything is laid out clearly so that even the most dim-witted individual can follow it.
Inside it you get:
Training routines– For the complete beginner with no access to equipment all the way up to intermediate and experienced lifters.
Meal/diet plans- Sample diet plans and meal options that can be tailored to suit your requirements.
A real way to boost confidence and attract women– As John puts it "Live like a man with nothing to lose".
Anabolic steroids– John discuses steroid use and cycles for those looking to take their training to the next level. There's a chapter dedicated to discussing these powerful compounds.
The real deal on supplements– John discuses supplements and why you don't need to rely on them. In fact as a complete beginner they aren't necessary.
Recovery– John discuses methods for improved recovery, from saunas to deep tissue massages etc.
Plus much, much more!!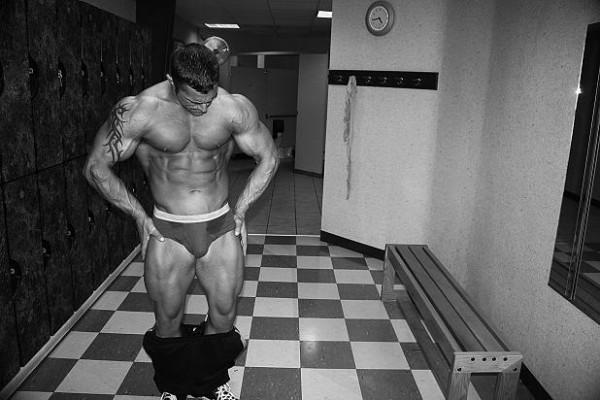 WHO IS THIS BOOK FOR? 
Though not specifically stated, this book is for men. (Sorry ladies).
WHO WILL BENEFIT FROM THIS BOOK?
Anybody from a complete beginner, intermideate to advanced trainer, trying to sculpt and build their body and fitness.
WHAT DO I GET?
You're getting 14 in-depth, detailed chapters, spread over the course of 89 pages. Everything packed into an instantly downloadble PDF, available to you immediately after purchase. (You couldn't ask for more).
Click here to get Becoming the Bull (Note the following is an affiliate link).
I wouldn't put my name to and represent something if I didn't think it was of value and I didn't believe in it. I don't condone any product without testing the waters with it myself before hand.
Becoming The Bull is truly a quality product and will benefit any man in his pursuit of carving an impressive physique.